Whilst in lockdown during the COVID19 pandemic, AidOceans two founders Marine and Sebastien decided to join forces and skill sets in order to help the disadvantaged.
For several years, Marine has wanted to use her expertise as a nurse to provide health care in isolated areas accessible only by air or sea.
As for Sébastien, he is hanging up his boots after a long career as a sailor. After an illustrous career in which he sailed twice in the solo round the world race ; the Vendee Gobe, he is now devoting himself to humanitarian work.
Together, they created the "Ocean Vacci Tour" association in New Caledonia and the "AidOcean" foundation in France.
The basic team of the PNG mission is made up of Marine Bayer nurse, Sébastien Destremau skipper, Jean-Michel Pontier emergency doctor and a local observer who will be the interface with the local populations.
The Vaku Motu boat is ideal for the Pacific. With a traditional design, she was conventionally used to move between islands but is also capable to safely traverse the high seas
Discover Aidocean's projects
Our goal is to carry out humanitarian missions with simplicity and maneuverbility as focal points. 
Thanks to their small size, our teams are able to be flexibile, adapting to changing circumstances and solving problems as they come up.
Our primary objective is to offer our help to the most in need, especially those situated in regions where larger NGOs cannot reach.
Thanks to the support of local authorities, we can integrate into our projects research, education, training, and prevention.
We also hope to inspire the public, students, entrepreneurs, and societal leaders. Everyone in their own way can help us meet the challenges of today and tomorrow.
Vaccination campaign
Our next projects in 2022 : a child vaccination campaign in papoua-New-Guinea. Marine and Sébastien want to take action to prevent the resurgence of deadly epidemics and bring life-saving vaccines to the tribes on the island of New Ireland.
Orphanage
In Ukraine, at few kilometers from the border, Yedeslav and his wife struggle to built an orphelinat. Aidocean support their efforts…
Convoi humanitaire
En avril 2022, l'action d'Aidocean commence par la mise en place d'un convoi humanitaire à destination de l'Ukraine. Objectifs : apporter du matériel et permettre à des réfugiés…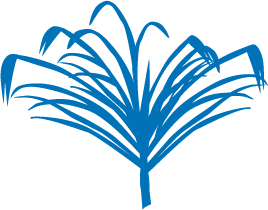 pandan trees plantation
Elisabeth is cultivating about 40 pandanus plants in order to revive the Kanak ancestral tradition. Thus, the plantation will allow to produce…
Envie de soutenir les projets d'Aidocean ?